The Shift Shop Workout By Beachbody Is Coming Soon
I am super pumped that Beachbody announced this fitness program by Chris Downing called, Shift Shop. This is a 3-week rapid results type of program. It doesn't matter where you came from. Or where you've been. You can always reinvent yourself. When you have someone like Chris Downing training you – someone who genuinely cares about you and your goals – the sky's the limit.
I had the opportunity to workout with and even have a brief chat with Chris in Punta Cana on the Beachbody Success Club Trip. I absolutely love his energy and passion. He is such a motivator! You feel like you can accomplish anything. I live that sort of mindset when you are pushing thru past limiting beliefs. After Shift Shop you'll have the confidence to conquer anything you want.
About The Shift Shop Workout!
3 week rapid rebuild program.
Workouts and nutrition plan are broken up into 3 phases
Perfect for people who want to ramp up their fitness fast and perfect for anyone at any fitness level. There is a workout modifier in every workout.
The workouts ramp up from 25 minutes in week one week 1 to 35 minutes in week 2 and finishing week 3 with 45 minute workouts. 6 days a week.
It's great for all fitness levels. If you have a lot of weight to lose, Shift Shop will be your on-ramp to fitness. If you've spent some time away from your regular routine, Chris will lead through a fitness tune-up. It's perfect for anyone who wants an easy commitment to jump-start their regimen.
Available on July 12th 2017. Be sure to get on my list so you and stay up to date on its release!
Chris Downing, Creator of Shift Shop Workout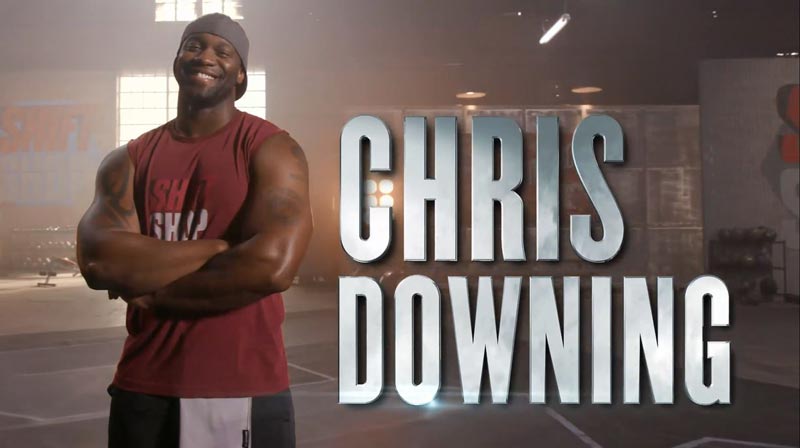 Chris Downing is a NASM-certified personal trainer with one goal in sight: to help you accelerate the change you've always wanted.
As creator of the Shift Shop fitness program, Chris' engaging, motivation-based approach helps you grow stronger both physically and mentally. It's about so much more than helping you just get fit and lose weight. It's about shifting your body and mind to a place that allows you to reinvent yourself.
Chris encourages you to envision what you want to look like and accomplish THAT. He takes the most results-driving training methods-effective for everyone from pro and amateur athletes to the everyday gym-goer-and tailors them to help you achieve a significant total-body transformation. This includes shorter workouts with exercise intervals that help you burn calories fast, and lose fat, while still increasing your strength.
Whether it's agility training, premium weight-loss moves, or the ultimate abs workout-prepare to burn fat and reshape your physique at lightning speed-all while being powered by Chris' personal philosophy: Love. Empower. Inspire.

Cool Stuff!!
I am so pumped for this program! I had the honor of doing a Shift Shop workout with my wife, Hillary, and our great friend, Rebecca, from Slim Fitness Moms! It was such a fun, butt kicking workout. And Chris Downing's passion, motivational messages and energy just makes you want to strive to do your best! You just feel empowered!!
Make me your coach and we can discuss your goals and prepare for this big launch!
You can get your Free Membership Here
Get In Our Shift Shop Workout Accountability & Support Group At Launch Time!
Me and my team of coaches will be hosting the very first Shift Shop workout accountability and support group staring in July 2017.  We will rock this program together. Share our experience and motivate each other every step of the way! Since the program launches in mid July, The program launches July 17th which means we will kick off our Shift Shop Accountability Group on the 31st of July. We can share mindset, food prep, modifications,food prep and more!
If you want to be on the list to get personal mentoring so we can all rock the results, make sure you fill out the application below!
Shift Shop Workout Accountability & Support Group
Here's To Your Health – It's Never Too Late
Did This Post Help You? If so, I would greatly appreciate if you commented below and shared on Facebook.
This is my transformation video
Don't forget add me here as your free personal coach!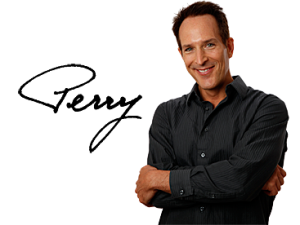 Perry Tinsley
Skype: perrytinsley
Email: Perry@PutYourselfFirst.com
"I Help People Get Results With Their Health And Fitness Goals"
PS: Check out these 5 Free Health & Fitness Videos To Get Your Health Back
If you enjoyed this post, Shift Shop Workout – Fitness Trainer Chris Downing, please retweet and comment!