Will Clean Week Get You Healthy And Fit In Just 7 Days?
What is Clean Week?
Clean Week is a 7-day fitness and nutrition program designed to help you kick-start healthy habits that get real results and can lead to a lifestyle change that sticks! You get 4 workouts, a step-by-step meal planner, and a week's supply of delicious Shakeology. Start living the healthy new lifestyle you want in just 7 days – with Clean Week.
There are 4 workouts approximately 30 minutes in lengths (23-34 min). There's a simple meal plan to follow.
You can even repeat the program for a few weeks until you are ready to move into another fitness program! You'll be growing and developing your healthy habits!

What to expect with Clean Week:
Four 30 Minute Workouts. Each streamed from Beachbody on Demand
A simple to follow Meal Plan with Grocery Lists
A Super Food Shakeo with Pre & Probiotics
Feeling Better and Forming Healthy Habits
Check out this short video about it:
Who Should Do Clean Week?
Men and Women who have tried a fitness program and failed. Or haven't started because they're afraid to fail. They know they need to make a change but are not sure where to start. Clean week is only 7 days and will show them how easy it is to make healthy choices and give them the confidence to take the next step.
Great for beginners. And if you have been exercising for awhile, you can intensify the moves. They have a person in the workouts that show you how to ramp up the exercises.
I love the fact that you get to learn many exercise that get the blood pumping and the muscles working. You'll be working on cardio, strength, core and flexibility. A great variety and works all parts of the body.
What Are The Different Workouts?
Active Flex 23:35
Strength 34:28
Core 35:21
Cardio 34:33
What Is The Clean Week Eating Plan Like?
When it comes to nutrition, the Clean Week Meal Planner breaks it all down for you, step by step, according to the Beachbody On Demand blog. No calorie-counting. No special foods to buy. Just a variety of clean, simple, delicious recipes to choose from that are easy to make using whole, nutritious foods. The Meal Planner even shows you how to meal prep so you'll be ready for the entire week and focused on eating right every day.
The thing I love is that you'll get to experience the benefits of Shakeology as you will be having that as one of your meals! I have been using Shakeology for over 8 years and I cannot believe how incredible it made me feel! My family and even my parents use it every day. And it it super cool that it's like taking 5 trips through the salad bar without having to cut up all those veggies. Plus you feel like you are cheating because it tastes like a dessert!
Here's the reason why Shakeology will be incredible for your Clean Week!
Besides being a filling, meal replacement health shake, it contains pre and probiotics, vitamins, minerals, fiber, protein, an dan incredible blend of superfoods that your body will love! People find that it helps them cut down (or even eliminate) junk food and sugar cravings, gives energy and helps with digestion! I think it even helps reduce some muscle soreness!
There are a variety of flavors and there are tons of recipes! There are two different samplers you can get for Clean Week.
GET CLEAN WEEK HERE
Getting Fit With Megan Davies
I had the honor to interview Magan and learn about her background in fitness. She shared her experience from the Beachbody Reality TV show, THE 20s, that led her to winning and becoming a Beachbody celebrity trainer. She is super motivating and fun! She spent years as a personal trainer, working with clients, earning her NSCA certification, and owns her own gym.
With Clean Week, Megan's goal is to help you build a solid fitness foundation, so you know how to do the exercises correctly and know what they'll do for you.
Will One Week Work For Me?
I say yes!! Better habits, healthy food and exercise is what it's about! If you lose a few pounds in the process, that is awesome! You'll start to feel good, have more Not only can you lose 1-2lbs a week at a healthy weight loss pace, but you'll feel the differences. What will that feel like when you start feel good, have more energy, have better digeston and feel a bit stronger?
How Do You Get Clean Week?
Clean Week will be available to stream on Beachbody On Demand FOR FREE! starting October 3, 2017! All you have to do is enter your email address and check the Terms and Conditions box.
I am ready to help you get ready now so you can hit the ground running! Just fill out the short form below so I can get to know your goals and provide you updates when this program launches!
What you get with Clean Week:
WORKOUTS & MATERIALS
4 Workouts available for FREE on Beachbody On Demand
Quick Start Guide Printed and included with Clean Week 7-Day Shakeology Sampler.
Meal Plan Printed and included with Clean Week 7-Day Shakeology Sampler.
NUTRITION (your choice of):
7-Day Shakeology Sampler US & CA: Contains 2 Chocolate, 2 Vanilla, 2 Café Latte, 1 Strawberry
7-Day Vegan Shakeology Sampler US: Contains 2 Vegan Chocolate, 2 Vegan Vanilla, 2 Vegan Café Latte, 1 Tropical Strawberry CA: Contains 5 Vegan Chocolate, 2 Tropical Strawberry
The complete program is $29.95 ($36.95 CDN)
If you are ready to start your healthy habits now, complete the form below.
You are going to love Beachbody on Demand – See the video below to learn more about this incredible fitness streaming service!
Get to know Beachbody On Demand All Access
Here's To Your Health – It's Never Too Late
Did This Post Help You? If so, I would greatly appreciate if you commented below and shared on Facebook.
This is my transformation video
Don't forget add me here as your free personal coach!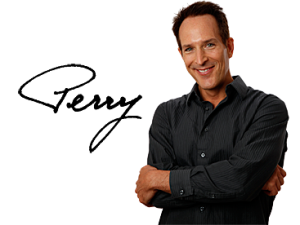 Perry Tinsley
Skype: perrytinsley
Email: Perry@PutYourselfFirst.com
"I Help People Get Results With Their Health And Fitness Goals"
PS: Check out these 5 Free Health & Fitness Videos To Get Your Health Back
If you enjoyed this post, Clean Week 7 Day Health And Fitness Program, please retweet and comment!