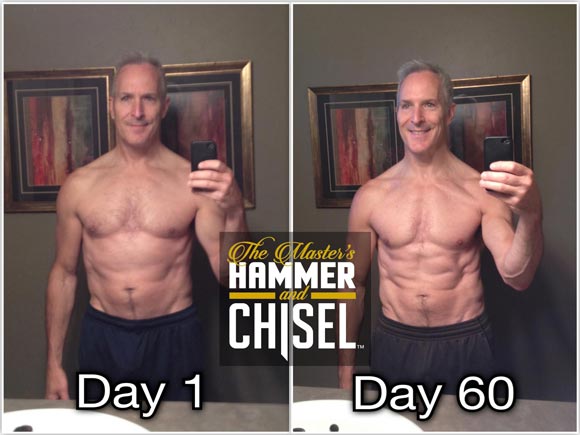 Hammer and Chisel is coming and many people are fired up with all the results coming out of the Coach Test Group. I was one of those participants in The Master's Hammer and Chisel Coach Test Group. I am often asked what to expect in this workout in just 60 days. One thing you can expect for sure, you are going to love this program!
Questions I get daily range from how long the workouts are, what the difference is between Body Beast and The Master's Hammer and Chisel, and more! In this video I will show you some very impressive photos from the test group. 
Here are a few details you can walk away with!
Here are some thoughts I have on Hammer & Chisel!
I have been a coach for several years! I have done many extreme programs like P90X (I even got certified at one time to teach that program), Insanity, Insanity Asylum and Insanity Max, as well as Body Beast and the Les Mills program (Combat and Pump). Let me say this… Hammer and Chisel ranks right up there with extreme! There is so much variety in this program that you never get bored. As a matter of fact, it may be several weeks before you even repeat a workout! And creativity that kept my body constantly guessing.
Now, I committed 100% to following The Master's Hammer and Chisel. I did not miss a workout and I followed the nutrition plan that was laid out in the program. I even used an app to keep track of my foods! 
My body had a great transformation. At the age of 51, it would be easy to dismiss not being as ripped as I once was due to aging. But nope, I prove that theory wrong. Just needed to focus and stick to a plan!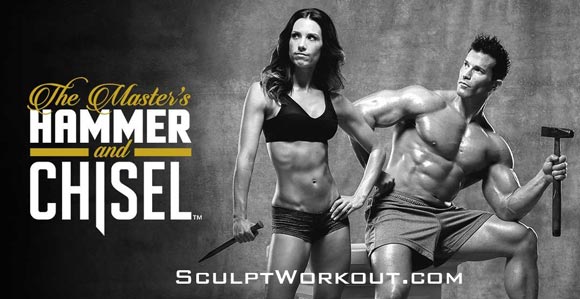 Hammer And Chisel – What To Expect In This Workout
Below are a few FAQs from the Beachbody site about this program:
Q. What's included in The Master's Hammer and Chisel Base Kit?
12 workouts on 6 DVDs

A set of 7 portion-control containers and a shaker cup

The Master's Hammer and Chisel Program and Nutrition Guide

Quick-Start Guide

60-Day Calendar

2 bonus workouts: 10 Min Ab Hammer and 10 Min Ab Chisel
Q. How does The Master's Hammer and Chisel differ from Body Beast?
Body Beast is a bodybuilding program that focuses on muscular hypertrophy. The Master's Hammer and Chisel includes aspects of bodybuilding, but also focuses on improving endurance, power, agility, strength, balance, and range of motion to sculpt a tight, defined physique.
Q. How does The Master's Hammer and Chisel differ from 21 Day Fix EXTREME?
21 Day Fix EXTREME is a shorter, goal-specific program, whereas The Master's Hammer and Chisel is a full 60-day program with slightly longer workouts. 21 Day Fix EXTREME focuses on getting you shredded, while The Master's Hammer and Chisel also helps you improve other aspects of your fitness, such as muscular endurance, power, strength, and agility. It's a whole new approach to getting you ripped.
Q. What equipment do you need for The Master's Hammer and Chisel?
A few dumbbells of various weights appropriate to your strength and fitness level.

A bench or stability ball.

A chin-up bar or a resistance band and a door attachment.
Final Thoughts Hammer And Chisel – What To Expect In This Workout
We can't say enough positive things about this program and what it's going to mean for people. For many it will be an absolute game changer! Given the results from the people in our test group, I totally believe that Master's Hammer and Chisel is one of  the most effective 60-day fitness program ever created. The broad diversity of the many unique workouts combined with the dialed-in nutrition planning makes it a program for the ages. Bold statements for a bold program! 
This program helped me push past through some many limiting beliefs I had because I have tendonitis in my shoulders, my wrists are week, I have a degenarative disc in my lower back and also have a disease called Ulcerative Colitis. Well, all of those so called limitations were set aside and overcome!
If you'd like to be a part of our Hammer & Chisel Test Group, email me at perry@putyourselffirstcom with the subject line, "Hammer and Chisel Test Group"
For more info about this program visit my Hammer and Chisel site at www.SculptWorkout.com
Here's To Your Health – It's Never Too Late
Do you know someone who can benefit from this post?
If so, I would greatly appreciate if you shared on Facebook.
This is my transformation video
Don't forget add me here as your free personal coach!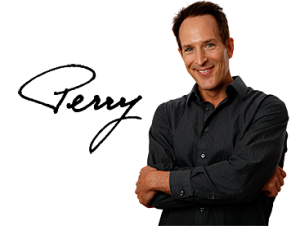 Perry Tinsley
Skype: perrytinsley
Email: Perry@PutYourselfFirst.com
"I Help People Get Results With Their Health And Fitness Goals"
PS: Check out my free eBook to help you get going every day and stay consistent with your fitnessMyFitStart.com