This is a blueberry Shakeology recipe that is not your typical recipe! SO often I am asked how I make my Shakeology recipe! I love to make my Shakeology thick and smooth! So thick as a matter of fact, I eat it with a spoon. Somedays it's thick like ice cream. Other days like pudding. I work hard to get it just right, but I will admit, the consistency of off from time to time if I am not using measuring cups or 21 Day Fix containers.
This morning I made my Vegan Chocolate Blueberry Shakeology recipe. The measurements may not be exact, so you may need to tweak it just a bit by either adding in more ice or water depending on thickness!
Vegan Chocolate Blueberry Shakeology Recipe
Blend to desired thickness. I put my Blendtec Blender on slow speed for 50 seconds.
Scoop into a cup and top with 1/4 c frozen blueberries for added texture!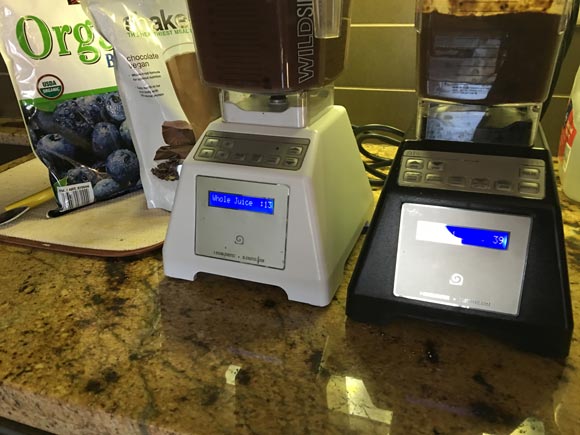 Enjoy your Vegan Chocolate Blueberry Shakeology Recipe!
What a delicious way to have energy, lose weight and feel incredible with this blueberry Shakeology recipe!
* If you don't have Shakeology, you can get it here.
No other shake contains the world's most powerful superfoods. Now in 2 Vegan Formulas!
Shakeology is an ultra-premium nutritional shake.
Chocolate Vegan Shakeology reawakens the rich, centuries-old flavor of true chocolate. Our cacao is harvested by hand from the pod, and dried by the sun. So you're tasting chocolate the way nature intended—with all its rare antioxidants and incredible health benefits intact. You'll also get the benefit of all the "bliss factor" endorphins triggered when you consume pure cacao.
Tropical Strawberry Shakeology is a light and refreshing, mouthwatering mix of sweet strawberries, smooth bananas, luscious papayas, and tangy pineapples. It's packed with whole foods and superfoods from around the world that not only taste good, but are good.
No other shake, meal, or vitamin can make a claim this substantial.
Shakeology may help you:
Lose Weight
Feel Energized
Improve Digestion and Regularity
Lower Cholesterol (results may vary)
Tastes delicious, too!
Here's To Your Health – It's Never Too Late
Do you know someone who can benefit from this post?
If so, I would greatly appreciate if you shared on Facebook.
This is my transformation video
Don't forget add me here as your free personal coach!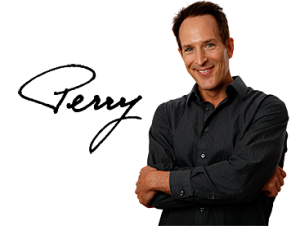 Perry Tinsley
Skype: perrytinsley
Email: Perry@PutYourselfFirst.com
"I Help People Get Results With Their Health And Fitness Goals"
PS: Check out my free Book to help you get going every day and stay consistent with your fitness MyFitStart.com