ABOUT TODAY'S SHOW: Hidden Gems To Visit Near Where You Live
Today's podcast is filmed in front of Shoshone Falls in Twin Falls, Idaho. It's a spectacular waterfall higher than Niagara. The Snake River flows thru it. Just up the river is where Evel Knievel tried to jump the snake river back in 1974 with his Skycycle.
This place is one of Idaho's awesome hidden gems. There are so many in this state! This made me think, what other gems are there to visit . What hidden gems to visit are in your state?
Hidden Gems To Visit
Power Blast Podcast Episode 530
Free Cheat Sheet: 7 Steps To Great Abs at
http://www.absaremade.com
LINKS MENTIONED
Free Book to be consistent with your workouts: http://www.myfitstart.com
Power Blast Podcast is brought to you by http://course.putyourselffirst.com
The mini course designed to help you workout with consistency and make yourself a priority and put yourself first.
I appreciate you for subscribing! Please head over to iTunes and leave an honest review and rating! You Rock!
WANT MORE?
If you would like to listen/view previous episodes of the Power Blast Podcast, please visit this link to subscribe and download episodes!
HINT: Episode 500 was an incredible interview with Tony Horton!
https://itunes.apple.com/us/podcast/power-blast-podcast/id260978021?mt=2
My website:http://www.putyourselffirst.com
Connect with me on FACEBOOK:http://www.facebook.com/coachtinsley
Watch me on Youtubehttp://www.youtube.com/ptinsley
Connect on Instagram:@PerryTinsley
Let's Tweet on Twitter@PerryTinsley
Set yourself up for success & follow a plan!
Beachbody On Demand All Access Pass – http://bit.ly/bbod365
Beachbody On Demand Pack With Shakeology – http://bit.ly/bod-cp
Beachbody On Demand Free Trial (30 Days) – http://bit.ly/bod-free
Solutions, see our website at
http://www.tinsleyfitness.com
Get Shakeology risk free at
http://www.incredibleshake.com
I am ready to coach you! Get your free account here!
http://bit.ly/tbbfreeht
Join our team at http://www.CoachWithMe.com
Here's To Your Health – It's Never Too Late
Did This Post Help You? If so, I would greatly appreciate if you commented below and shared on Facebook.
This is my transformation video
Don't forget add me here as your free personal coach!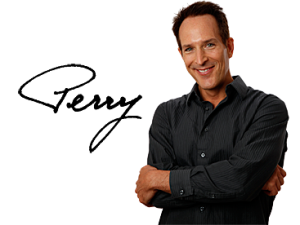 Perry Tinsley
Skype: perrytinsley
Email: Perry@PutYourselfFirst.com
"I Help People Get Results With Their Health And Fitness Goals"
PS: Check out these 5 Free Health & Fitness Videos To Get Your Health Back
If you enjoyed this post, Hidden Gems To Visit, please retweet and comment!