I hit rock bottom when my wife was killed in a car crash! Shock. Numbness. Loneliness. Depression. Whirlwinds of emotion.
We had been on a journey of health, fitness, German Shepherd Rescue, Home Business. All came crashing down with a ring of a doorbell.
Here is my story about what I did when I was at a crossroad in life.
I Hit Rock Bottom When My Wife Was Killed In A Crash
Power Blast Podcast Episode 556
Free Cheat Sheet: 7 Steps To Great Abs at
http://www.absaremade.com
LINKS MENTIONED
Just Do Today: http://bit.ly/justdotoday
WANT MORE?
If you would like to listen/view previous episodes of the Power Blast Podcast, please visit this link to subscribe and download episodes! http://www.powerblastpodcast.net
My website:
http://www.putyourselffirst.com
Connect with me on FACEBOOK:
http://www.facebook.com/coachtinsley
Watch me on Youtube:
http://www.youtube.com/ptinsley
Connect on Instagram:
@PerryTinsley
Let's Tweet on Twitter
@PerryTinsley
How awesome are you for reading all the way to the bottom like this?! You Rock!
Here's To Your Health – It's Never Too Late
Did This Post Help You? If so, I would greatly appreciate if you commented below and shared on Facebook.
This is my transformation video
Don't forget add me here as your free personal coach!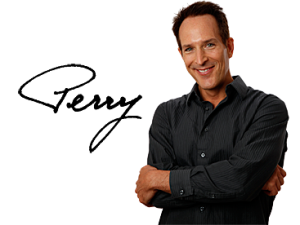 Perry Tinsley
Skype: perrytinsley
Email: Perry@PutYourselfFirst.com
"I Help People Get Results With Their Health And Fitness Goals"
PS: Check out these 5 Free Health & Fitness Videos To Get Your Health Back
If you resonated with this post, I Hit Rock Bottom When My Wife Was Killed In A Crash, please retweet and comment!