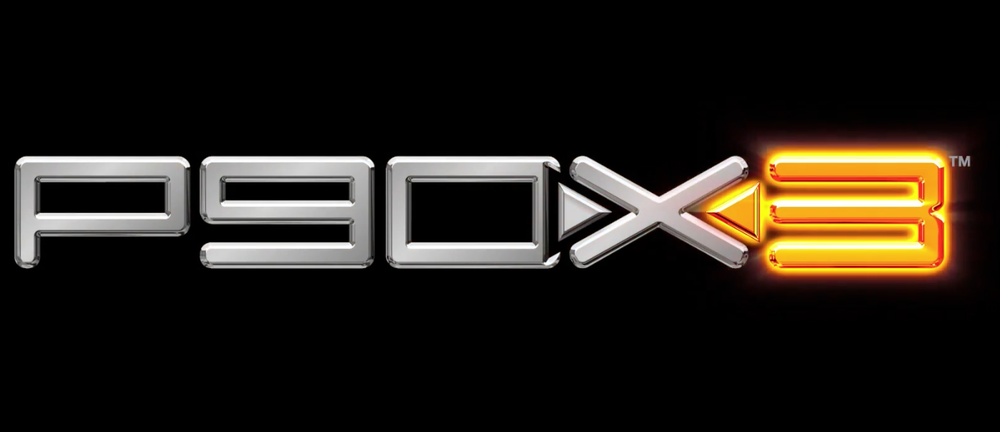 Who says great workouts have to last over an hour? P90X3 shatters that myth by incorporating a unique regimen that delivers results with just 30 minutes of exercise. Combining the effectiveness of its predecessors, P90X3 takes fitness to a whole new level.
Here's Why it Works
Creator of the P90X series, Tony Horton, discovered that the first 30 minutes of exercise yield the most dramatic body transformations. So, he decided to capitalize on that time frame by developing P90X3. It began with Muscle Confusion, then we had Muscle Integration, now we have Muscle Acceleration!
The Creation of Muscle Acceleration
P90X3 brings the intensity every single day, challenging each muscle throughout the process. The program is structured in a way that blasts through plateaus by incorporating an array of moves. Your muscles will definitely feel the burn and gain the results of these accelerated workouts.
Half the Time, Double the Results
Studies have shown that this 30-minute window can bring massive results. Tony Horton even tested the science himself and found that the average fat loss was an impressive 34% among his test group. Those are results that are comparable to the original P90X, but in half the time!
It's Not Easy, It's Just Better
Let's be real here, P90X3 is no jog in the park. We're talking about extreme workouts that push your body to the limit. But you do finish faster, making it an astonishingly efficient workout program. It's a high-intensity, non-stop workout that gets the job done in just half an hour. Time is precious and so is your health, that's what P90X3 is here for.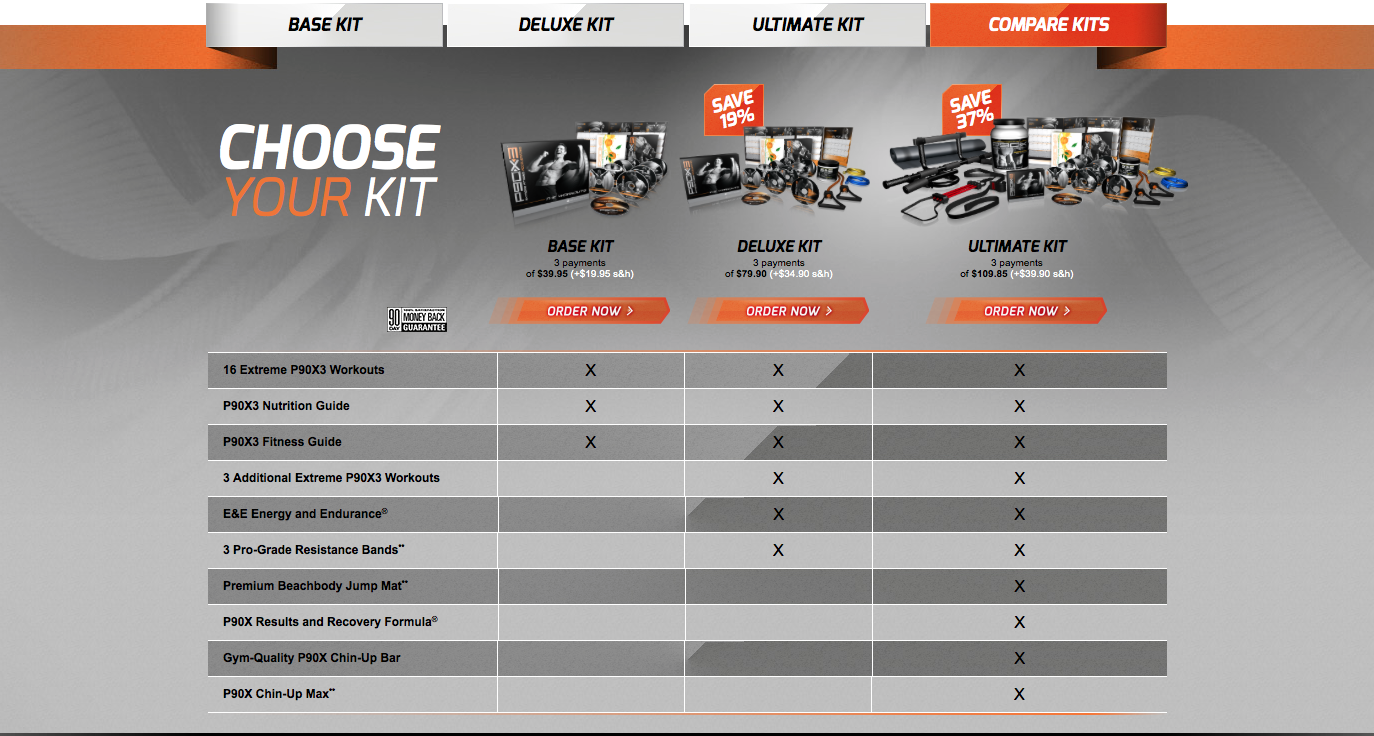 Resistance
Total Synergistics – A full-body resistance workout that boosts your body's strength and fitness level
The Challenge – Upper body focus, utilizing push-ups and pull-ups like you've never seen before
Incinerator – Give it all you've got until your tank is empty with this fat-burning workout
The Warrior – Perfect anytime and anywhere, this workout targets your essentials
Eccentric Upper – Another upper body workout that focuses on tension to build lean muscle
Eccentric Lower – Lower body routine packed with slow, steady strength-building exercises
Power
Agility X – Combines aerobic and anaerobic exercises to improve agility
Triometrics – Intense plyometric workout that boosts speed and strength at the same time
Decelerator – Multi-angle deceleration training
Cardio
Cardio Vascular Extreme (CVX) – Bolster your core with this resistance-focused, interval training routine
Mark Briggs Inspired MMA Workouts (MMX) – Martial arts-based cardio workout
Accelerator – Improve your cardiovascular level while elevating your muscular efficiency with this fat-burner
Core, Flex & Balance
Pilates X – Fusion of traditional Pilates with modern techniques to strengthen your core, build muscle and stabilize joints
X3 Yoga – Yoga exercises that improve a wide range of areas, from flexibility to balance to stamina and core
Isometric – Build your fitness foundation with these ultra-focused exercises
Dynamix – Increases your range of motion and flexibility to enhance your fitness efficiency