Darin Olien gives his insights about GMO, Baru Nuts and 3 Tips To Live A Super Life. I did not know about the hidden secret to GMO and the story of experimenting with adding a fish gene into tomatoes to increase the fruit's frost-tolerance.
Also, we talk about the Baru Nut, a delicious nut which are wild harvested in the mineral-rich soil region of the Brazilian savanna. A nut packed with micronutrients.
Darin is known as the Indiana Jones of finding the ultimate superfoods. He is the Co-creator of Shakeology & Ultimate Reset, A Superfood Hunter, Author of SuperLife, and Environmental activist.
GMO, Baru Nuts and 3 Tips To Live A Super Life – Darin Olien Part 4
Power Blast Podcast Episode 546
Free Cheat Sheet: 7 Steps To Great Abs at http://www.absaremade.com
LINKS MENTIONED
SuperLife: http://SuperLife.com
Book – SuperLife: The 5 Forces That Will Make You Healthy, Fit, and Eternally Awesome http://amzn.to/2fxdNjd
Shakeology: http://www.incredibleshake.com
Free Fit Guide: http://www.myfitstart.com
WANT MORE?
If you would like to listen/view previous episodes of the Power Blast Podcast, please visit this link to subscribe and download episodes! HINT: Episode 500 was an incredible interview with Tony Horton!
https://itunes.apple.com/us/podcast/power-blast-podcast/id260978021?mt=2
My website:
http://www.putyourselffirst.com
Connect with me on FACEBOOK:
http://www.facebook.com/coachtinsley
Watch me on Youtube:
http://www.youtube.com/ptinsley
Connect on Instagram:
@PerryTinsley
Let's Tweet on Twitter
@PerryTinsley
How awesome are you for reading all the way to the bottom like this?! You Rock!
Here's To Your Health – It's Never Too Late
Did This Post Help You? If so, I would greatly appreciate if you commented below and shared on Facebook.
This is my transformation video
Don't forget add me here as your free personal coach!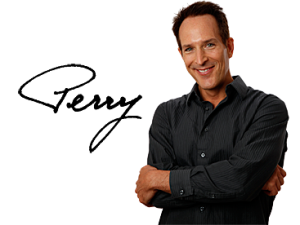 Perry Tinsley
Skype: perrytinsley
Email: Perry@PutYourselfFirst.com
"I Help People Get Results With Their Health And Fitness Goals"
PS: Check out these 5 Free Health & Fitness Videos To Get Your Health Back